Totally Independent Ltd., the visionary production company founded in 1982 by legendary Hollywood studio chief and producer Robert Evans (Chinatown, Rosemary's Baby, Godfather I & II) and financier/entrepreneur Lorenzo Doumani for the production of "The Cotton Club" (which TIL still owns the Worldwide rights for outside North America), is being relaunched by Doumani in the spirit in which it was originally established…. to make truly TOTALLY INDEPENDENT feature films in the vision of the filmmakers, without being hampered by the bureaucratic corporate manner in which the large studios of today operate.
TIL will focus on genre specific thrillers, crime dramas (both contemporary & period), and romantic comedies—with budgets ranging from $2 to $10 million. The indy production company, which plans to produce 2 to 3 films a year beginning in 2020, will call itself home for writers, directors & producers who want to realize their visions as they originally intended—while being produced in an expeditious manner in a nurturing environment and support system that will serve the artist.
With the passing in October 2019 of Robert Evans, Doumani realized even more that modern day Hollywood truly needs producers & studio chiefs in the spirit of Evans…. with a unique point of view, keen sense of story, true originality and great taste in material—with the resources, relationships and financing necessary to make these filmmakers dreams a reality. That's where TIL comes in. "We plan on being a home for those mavericks & independents who like to get things done, not spend years and years in development waiting for a green light that often never comes. TIL will be able to fast track features into production in months, not years. It's a dream environment for the truly talented filmmaker of today."
TIL will have a full scale studio & production facility in Las Vegas, where Doumani is based. Additionally, the indy studio will have bungalow offices, post production and screening room in West Hollywood at Doumani's Park Hill Estate, the iconic rat pack hangout built in the 1920's (www.ParkHillEstate.com). TIL will have its own foreign sales distribution while seeking to establish domestic distribution relationships in the coming months. An advisory board of respected Hollywood producers & executives is being formed, and the company is currently seeking projects to complete its slate for the first few years of production. "It's an exciting time to be in the film business today, with the advent of all the new technology and special effects. But at the end of the day, you need a great story and talented filmmakers to make a great film. Hollywood today has more deal makers than filmmakers. That's where Totally Independent, Ltd. comes in."
Ricky Gervais' 2020 Golden Globes Critique on Hollywood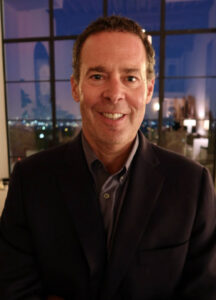 Lorenzo Doumani has always been a bit of a "gambler"—and not just because he's a native Las Vegan. The son of Las Vegas pioneer Edward Doumani, Lorenzo was immersed in the hospitality and development business from an early age, working every conceivable job at his family's iconic El Morocco and La Concha Motels-  both designed by legendary architect Paul Revere Williams.  He also had a front row seat to the full development process from conception to completion on the Tropicana and Golden Nugget Hotels, carefully studying and learning from such visionaries as Jay Sarno (Caesar's Palace, Circus Circus) and Steve Wynn (his father's former business partner).
After graduating high school in Las Vegas, Lorenzo attended USC where he earned his degree in Business Administration before attending one year at Loyola Law School.  Realizing law school was not for him, he moved to New York to work as a producer with the legendary Robert Evans on the Francis Coppola directed film "The Cotton Club."  Despite the fact (or maybe because of the fact) that "Cotton Club" was an epic financial disaster (it was, in 1983, the most expensive movie ever made at a cost of $47.2 million)—Doumani, undeterred despite losing nearly his entire $5 million trust fund, decided to get into the entertainment business.  
Partnering with Evans, Lorenzo wrote an original story and subsequent screenplay entitled "III," which was intended to be the third installment in the "Godfather" trilogy.  Fearing a critical backlash, a long-form treatment was circulated by Evans to top critics of the day, including Pauline Kael, to gauge the response.  Surprisingly, the response was not what Evans expected. The story — a deep dive into the mafia world, and a redemption arc to the Corleone saga — was not only favorably compared to its predecessors, but received accolades as groundbreaking for shredding stereotypes.  An elated Doumani even shared the script with "Godfather" and "Cotton Club" author Mario Puzo — who told him he loved the script — but cautioned that it implicated to many living organized crime family members.  In the end, Doumani never got to find out, as Coppola, who had spurned offers for years to make the "Godfather" sequel, decided to take the paycheck and make another "Godfather" film after all — resulting in the 1990 release "The Godfather Part III.".
After the three-year ordeal with Paramount and "Godfather," Doumani made a series of low budget direct-to-video feature films, including "Mad About You," "Amore," "Follow Your Heart," and "Knockout."  Lacking the resources to make the type of studio productions he aspired to, and not wanting to continue in the low budget direct-to-video world, in 2000 he formed Majestic Resorts to redevelop the Las Vegas strip property on which the La Concha and El Morocco sat—completing plans, entitlements and funding on a proposed $650 million Waldorf Astoria condominium hotel.  In October 2007, he sold the fully entitled project to developer Triple 5 for $180 million.
In 2009, Lorenzo decided to go back to school, attending UCLA to obtain his MBA. In 2013, Doumani purchased the historic Hollywood Park Hill Estate from pop star Katy Perry.  The property, which was in shambles, provided Doumani the opportunity not only to restore the estate to its 1920s glory, but to reinvent it as a new LA icon in his own signature style: timeless contemporary elegance.  The Park Hill restoration and redevelopment project was completed in 2016 (www.ParkHillEstate.com).
In 2014, Lorenzo purchased a 6.1-acre site on Convention Center Drive—less than two blocks from the Strip and across the street from the new Las Vegas Convention Center opening in 2021.  He imploded the former Clarion Hotel which occupied the site in early 2015, and began developing the Majestic Las Vegas—a 720 suite, five star, non-gaming, non-smoking, resort with six free-standing restaurants, 270,000 square feet of corporate Sky Suites, and a medical wellness spa that promises to be the finest facility of its kind anywhere in the world. The $850 million project, which will commence construction in mid-2020 and is slated for completion in 2023, is a contemporary architectural masterpiece designed by architect Paul Steelman that is both futuristic and a throw-back to the 1960s, all drawing inspiration from Paul Williams' iconic La Concha design.
In 2020, with the means, resources and infrastructure in place, Doumani plans to return to the film industry—but this time, on his terms.  With the ability to finance films on the basis of story and merit and cut through the bureaucracy of traditional studios, Doumani has relaunched Totally Independent, Ltd — the company originally formed in 1982 for the production of "The Cotton Club."  With TIL, Doumani and his team of industry professionals will create an environment in the spirit of the late Robert Evans: one that allows artists, storytellers, and dream makers to realize their visions.  To make their dreams a reality.  To be "TOTALLY INDEPENDENT."  And that is a gamble Doumani thinks is a winning bet!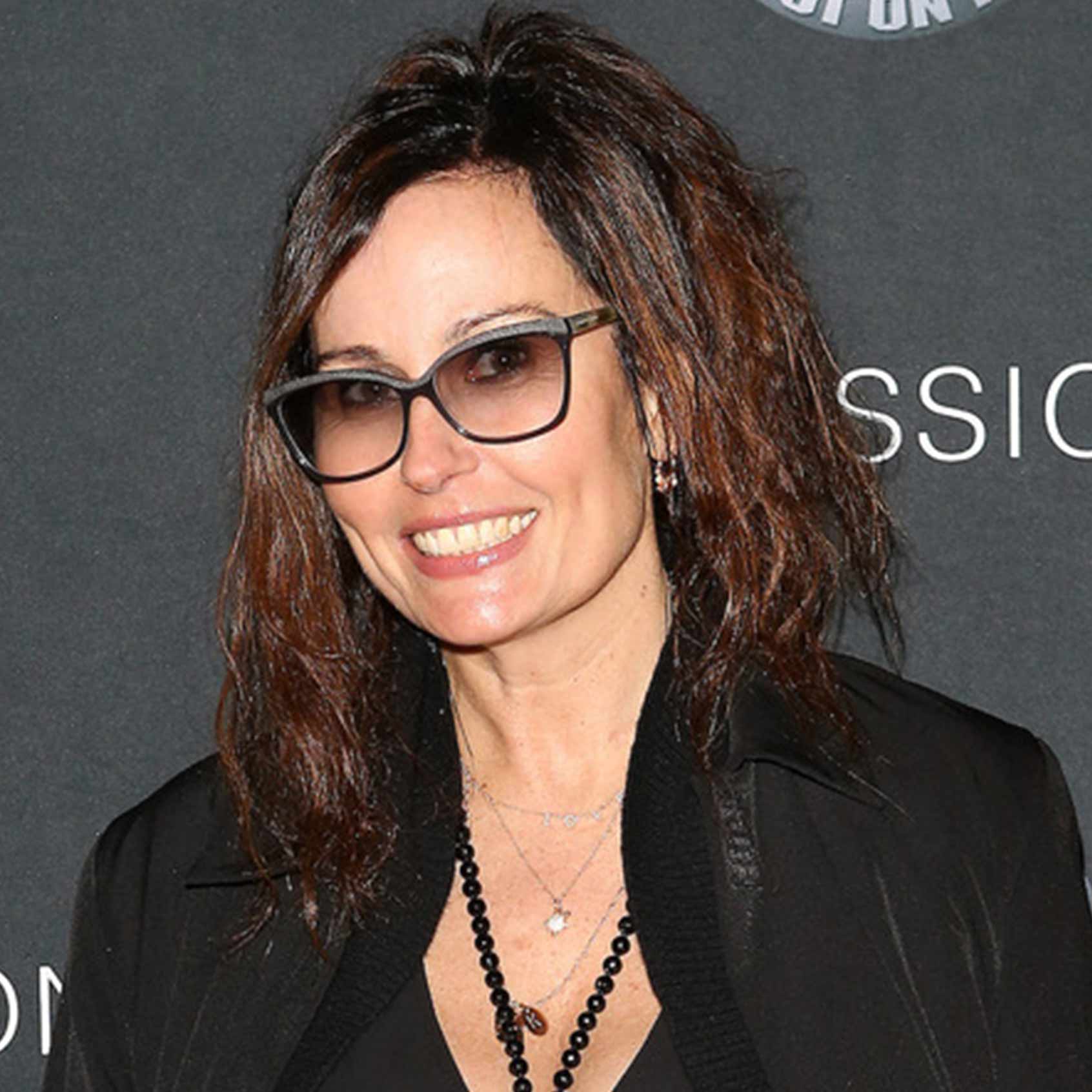 Executive VP, Marketing & Development
Keri Ann Kimball was educated at A.C.T. in San Francisco and Tisch School of the Arts at N.Y.U. and Circle in the Square Repertory Theatre before moving to Los Angeles. Founding a successful entertainment company (Zephyr Entertainment) in the 90's, Kimball went on to work at DMI Music. There, she consulted for several other prominent entertainment companies in Los Angeles.
Kimball and Doumani bonded over their love of film, mutual respect, and admiration for Robert Evans — a former mentor of Keri Ann Kimball and Kimball Entertainment. Kimball has now teamed up with Doumani at Totally Independent as the Executive VP of Marketing and Development.
During her career, Kimball has worked closely with writers, directors, and talent to ensure the integrity of their projects and control the messaging of the content though K-Star PR, a press relations firm that is under the umbrella of Kimball Entertainment. All done by allowing artists and creators the freedom to explore and create without the confines of big corporate influence. Kimball raises private equity, and then partners with Hollywood powerhouse producers, production companies, and studios that will distribute these visions to the public. In 2020, with her experience and drive for entertainment and creative freedom, her and Lorenzo Doumani are thrilled to launch Totally Independent Films, Ltd.